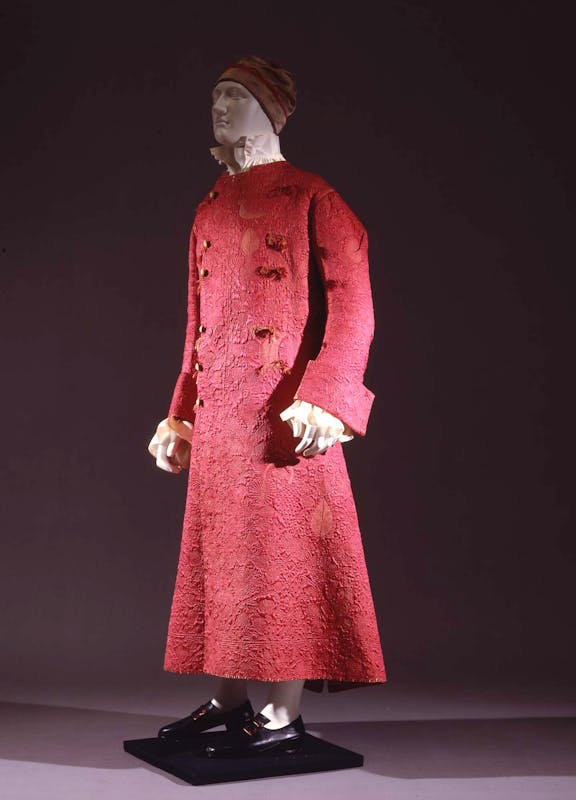 Men's dressing gown
Italian manufacture
Inventory
Ancient Textiles no. 1063
122 cm (length)
Costume and Fashion Museum (in Storage)
A dressing gown designed to be worn over a nightshirt, with red silk embroidered with floral and anthropomorphic motifs in the typically oriental-inspired fashion of the period. Slightly fitted at the waist and flared below; overlapping fastening with twelve covered buttons and braiding. The cap and jabot are replicas.
A popular fashion in the eighteenth century thanks to the East India Company, interest in exotic designs also extended to the decorative motifs used in the applied arts. For a long time, the style was associated with comfortable men's garments such as this dressing gown, which would usually have been worn with slippers for the feet, while in the intimacy of the domestic setting a nightcap or Turkish-style turban would have replaced the wig.
Interested in visiting Pitti Palace?
Arrange your visit in Florence, find prices and opening hours of the museum.
Go to museum