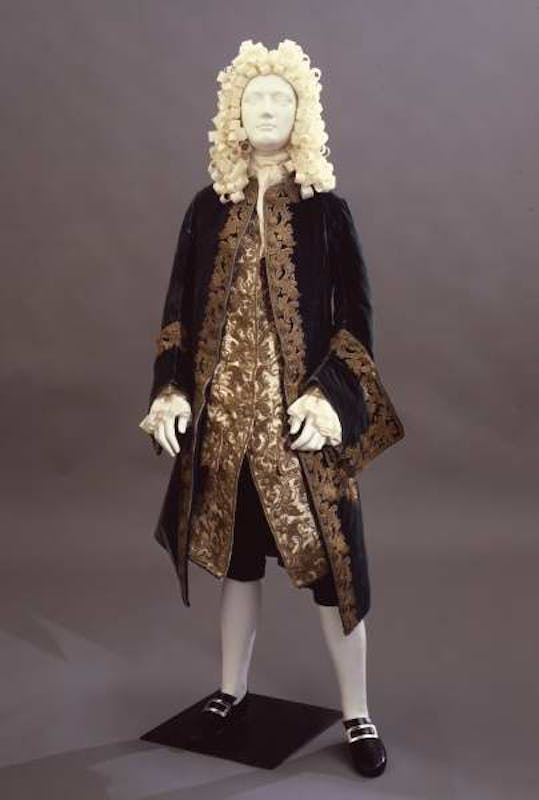 Men's formal suite
Italian manufacture
Technique
Blue silk velvet, ivory-colored satin with gold embroidery, tinsel and sequins
A formal suit for courtly ceremonies. Blue velvet tailcoat with a waistcoat in ivory satin, both embroidered with stylized plant motifs in gold thread, sequins and tinsel. The design can be traced back to around the first quarter of the eighteenth century due to the size of the tailcoat which hangs straight down at the front, the tails just visible at the back and the large cuffs; the garment does not have a collar, while the waistcoat is long and has sleeves. The metal buttons on the tailcoat, covered with gold thread on yellow silk, are purely decorative. The stockings are missing.
Interested in visiting Pitti Palace?
Arrange your visit in Florence, find prices and opening hours of the museum.
Go to museum